Future: Fast Forward partners register the project to PERTE VEC with the ambition to turn Spain into a hub of electric vehicles in Europe
Led by the Volkswagen Group and SEAT S.A., the project, of which VIcomtech is a part, is made up of 62 companies, 61% SMEs, from 11 Autonomous Communities, and is the largest business grouping in the history of the automotive industry in Spain.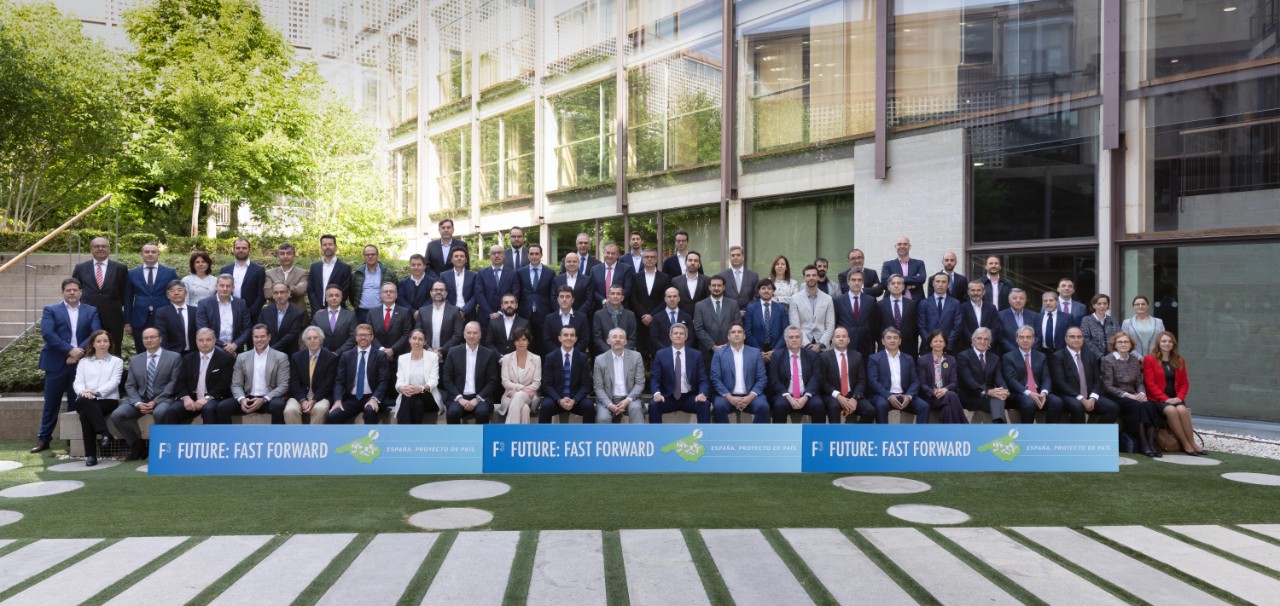 23.05.2022
Last Wednesday, the Volkswagen Group and SEAT S.A registered the project Future: Fast Forward to PERTE for Electric and Connected Vehicles (VEC) with the aim of turning Spain into a hub of electric mobility. A total of 62 national, international and benchmark companies in different sectors, including Vicomtech, will participate in the project, constituting the largest business group ever seen in the history of the automotive industry in Spain. All companies cover the whole value chain of the electric vehicle, which is a prerequisite for eligibility.
In addition, it is a project based on four main axes. The tractor project, led by SEAT S.A. and the Volkswagen Group, aims to electrify the Martorell and Pamplona factories, while the second involves the creation of the entire battery ecosystem for electric vehicles in Spain, covering the entire process from lithium extraction in the mines to the assembly of the batteries. The third axis concerns the localization in Spain of essential components for electric vehicles and the fourth includes areas related to training, digitization and the circular economy, thus covering the nine blocks defined in the PERTE of Electric and Connected Vehicles.
First partners assembly
The association held last week its first general assembly with the participation of representatives of all the companies that are part of the project, to which Vicomtech attended, in which Marc Riera was appointed president of the business group Future: Fast Forward, which will meet at least twice a year. In addition, taking advantage of the meeting, the project partners have formed a Delegate Committee, also chaired by Riera, which will meet periodically to ensure compliance with the PERTE.