Vicomtech and Aingura Ilot participated in the IoT Solutions World Congress 2022 in Barcelona with the Testbed "Digital Twin for pick and place with high speed automation"
The event, which takes place from May 10th to 12th in Barcelona, brings together and showcases innovative solutions and technologies from different national and international companies that are revolutionizing and transforming today's industry.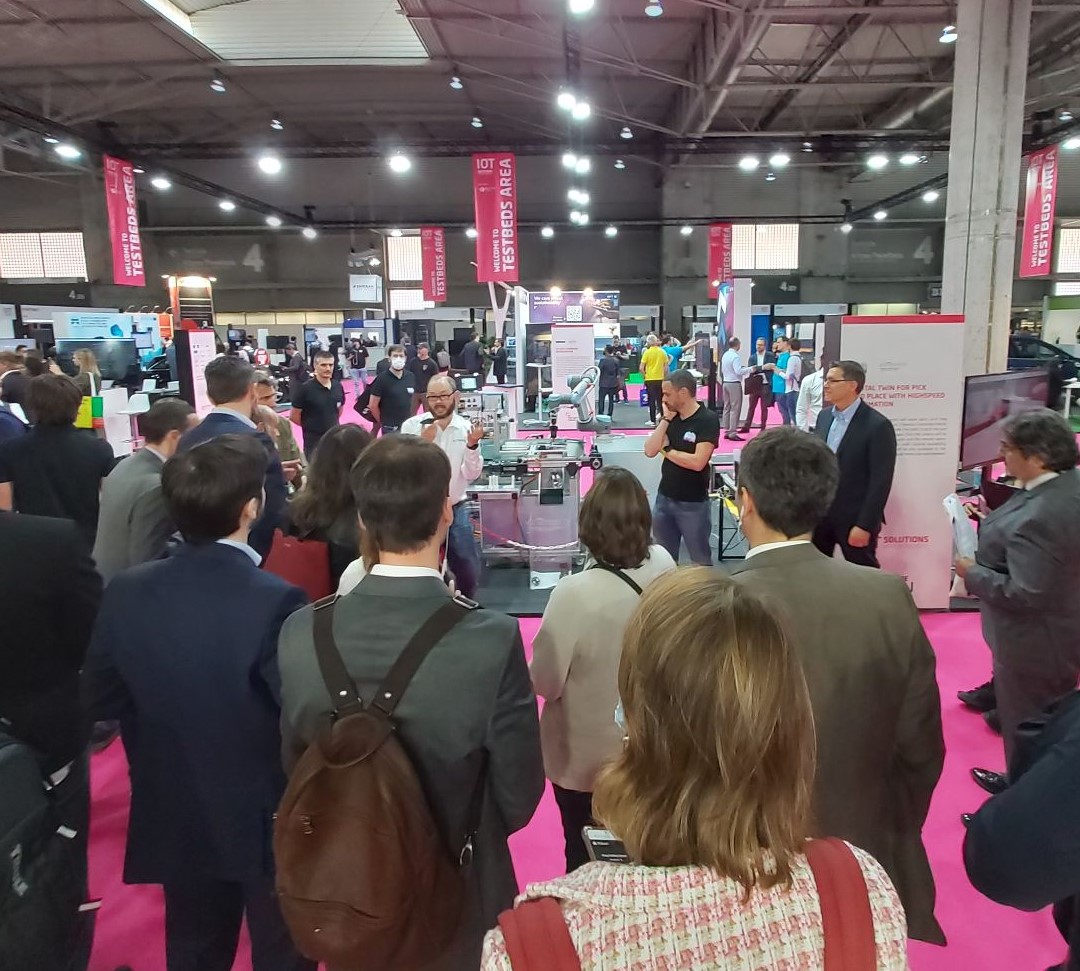 11.05.2022
Last May 10th Vicomtech and Aingura Ilot took their testbed "Digital Twin for pick and place with high speed automation" to Barcelona, a system that tries to show how to increase the flexibility of the production lines to adapt them to the new scenario of promoting digitization left by the Covid-19 pandemic. In this context, an Intelligent Manufacturing Demonstrator has been designed, implemented and validated, that improves the knowledge of the user on the circuit in a smart factory. It integrates and applies advanced technologies of Artificial Intelligence, Virtual and Augmented Reality, Industrial Connectivity, Robot Operating System, Computer Vision, 5G and High Frequency Real Time Data to a digital twin.
On the other hand, Vicomtech and Aingura Ilot have a second stand in the Digital Twin area of the IoT Solutions pavilion. The consortium, which appointed Vicomtech as a Branch Organiser in Spain a few months ago, is driving the knowledge, adoption, interoperability and development of digital twin technology through a collaborative partnership with industry, academia and government expertise.
This congress will be attended by more than 300 companies offering different solutions and innovative technologies that revolutionize and transform today's industry, as well as being a global meeting place for business and technology executives, who seek to take advantage of it to achieve innovative, disruptive and revolutionary results.