Vicomtech participates in the prestigious Hannover Messe 2022 with its partner SmartFactory-KL
The event, which is one of the largest leading trade fairs in the field of Industrial Technology, was held in Hanover on 30th, 31st May and 1st and 2nd June.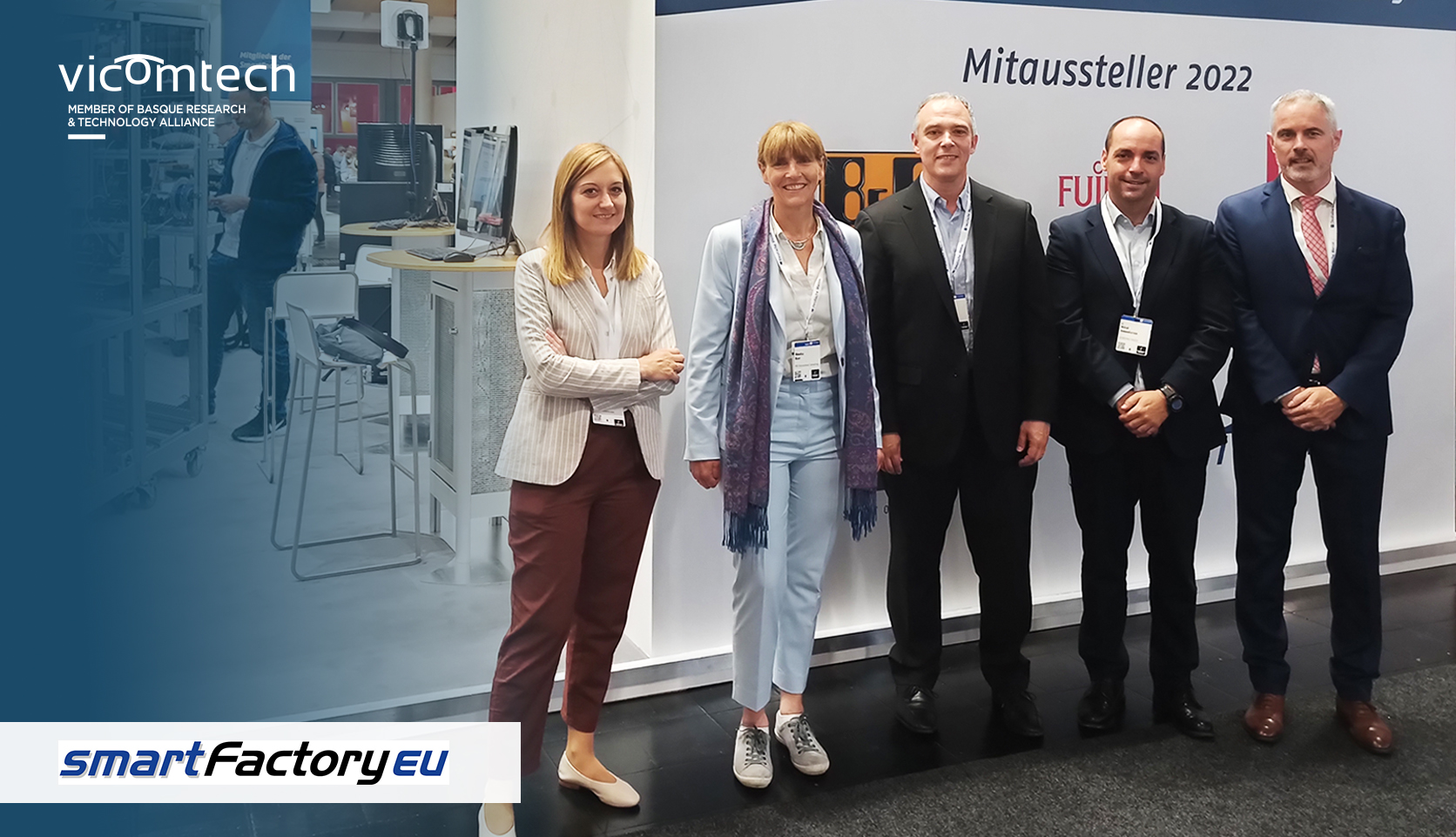 01.06.2022
Vicomtech participates in the global industry hotspot, Hannover Messe 2022, which shows all the key technologies in the main industrial sectors; from R & D, industrial automation, IT, industrial supply, production technologies and services, to others such as energy and mobility technologies.
SmartFactory presents together with its co-exhibitors, which include Vicomtech, various technological innovations and selected research projects. The specific partnership will present several demonstrators that will include a dynamic IDSA data ecosystem for the remote quality inspection service, and another that will develop a smart factory ecosystem, where Vicomtech will contribute technologies related to the "Computer Vision for Remote Quality Inspection Service."
The event was attended by a group of researchers representing Vicomtech to check and analyze the technology needs of the sector. Jorge Posada, Deputy Director of the Centre, also participated in the session "Connected manufacturing distributed in Europe with the SmartFactory" together with SmartFactoryEU partners John Blankendaal from Brainport Industries, Dirk Torfs from Flanders Make and Martin Ruskowski from SmartFactory Kaiserslautern. Likewise, two members of our IAC-AR (International Advisory Committee) participated as speakers at the prestigious Tech Transfer forum of the fair. The entire programme was broadcasted live via Twitter, LinkedIn and YouTube.