Vicomtech, Mondragon University and Ikaslan Gipuzkoa receive second prize at the STEAM Euskadi awards with their joint project: STEMotiv
The STEAM Euskadi awards recognize the most innovative initiatives in scientific and technological training focused on young people, especially women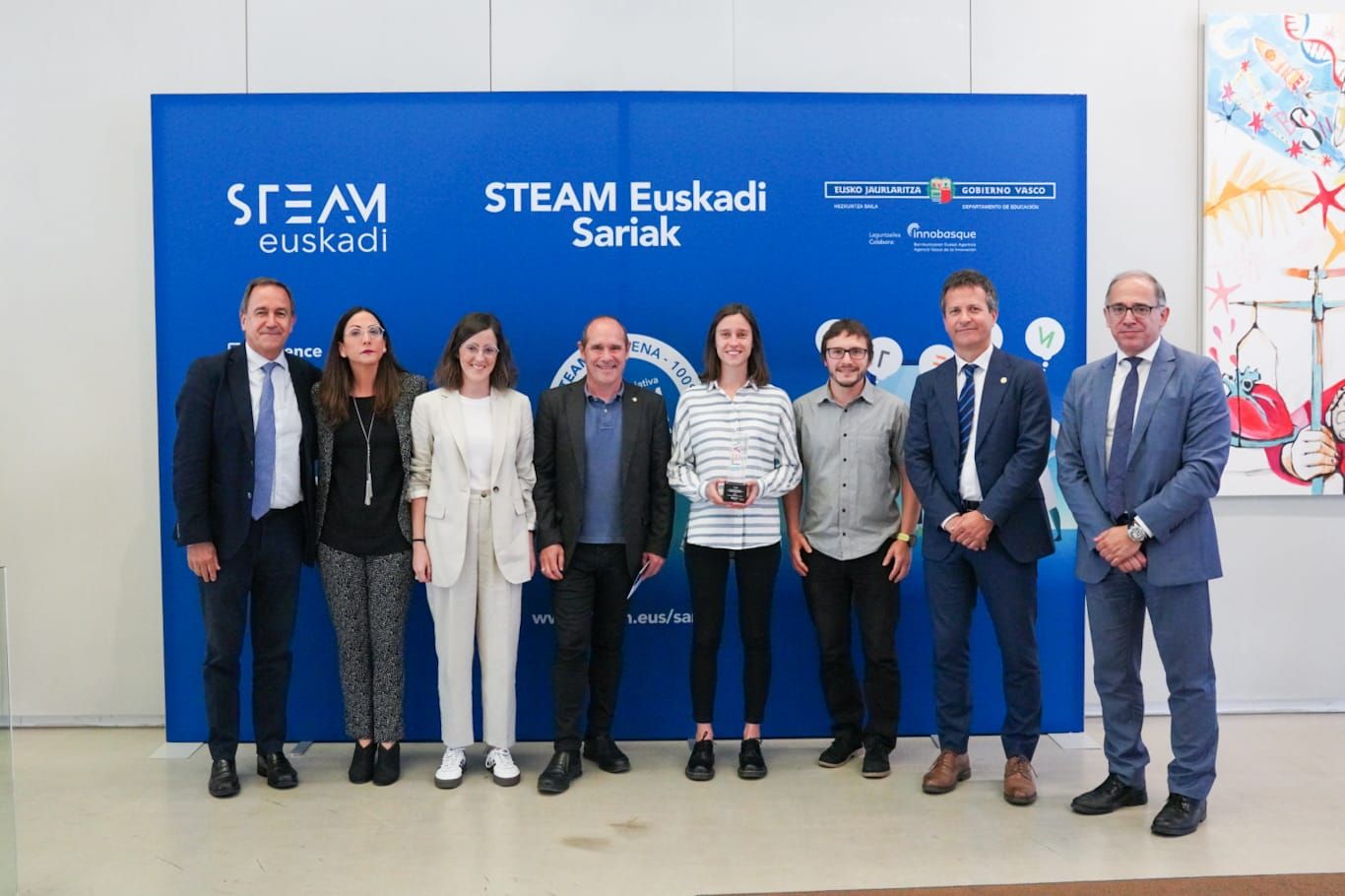 14.06.2022
Vicomtech receives, together with Mondragon Unibertsitatea and Ikaslan Gipuzkoa, a second prize for the STEMotiv project at the STEAM Euskadi awards, which recognize the most innovative initiatives in scientific and technological training focused on young people, especially women. They are aimed at entities that develop STEAM Education projects such as educational centers, research centers, universities, companies, etc. The Department of Education of the Basque Government, in collaboration with the Basque Innovation Agency, Innobasque, announces these awards to promote STEAM Education.
The STEMotiv project aims to understand and influence the interest and motivation of secondary school students in STEAM subjects (Science, Technology, Engineering and Mathematics), positively influencing and awakening the motivation of Compulsory Secondary Education students in STEAM subjects. . In addition, the project has placed special emphasis on the motivation of girls and has been carried out among students in the third year of ESO from various schools in Gipuzkoa.
Vicomtech's role has mainly consisted of carrying out an advanced analysis of the data based on statistics, visual analytics and artificial intelligence, with the aim of extracting valid knowledge from the data. What has been analyzed are questionnaires that have been sent to secondary school students from different schools throughout the course on different subjects related to STEAM and the role of Vicomtech has been to analyze what perception the students have about these subjects. The objective has been to verify if with these activities there has been any type of change in the perception of the students towards the STEAM subjects at the end of the course with regard to the beginning of it.
The award was collected on June 8 at the Bilbao Historical Archive. Congratulations team!