Vicomtech participates in Tecnosec to showcase its capabilities in Artificial Intelligence applied to Security
TECNOSEC is the exhibition that has gathered the main agents of the Security and Intelligence sector during the 11th and 12th of May in the Pabellón de Cristal in Madrid.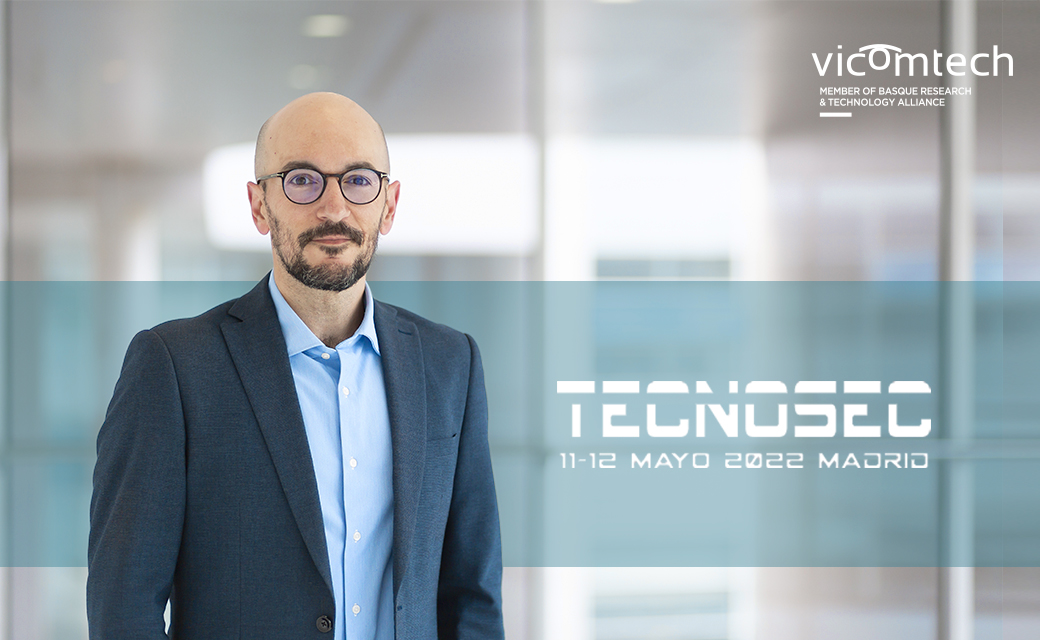 13.05.2022
Vicomtech has participated in the congress through a stand where it has exposed its commitment to apply Artificial Intelligence models through automatic image and video processing and analysis technology, speech and natural language technologies, and cybersecurity.
In addition, our expert in Security, David Ríos participated in the round table: "Application of New Technologies for Security" moderated by Juan Antonio Tébar, Director of EU Programmes and Territorial Cooperation of the CDTI, with speakers from the National Police, Microsoft, SGSICS - Ministry of the Interior and CITCO. This round table discussed topics related to 5G technology, Artificial Intelligence and Big Data, among others.
On the other hand, in another presentation that took place within the same congress, David Ríos, presented Vicomtech's offer in Artificial Intelligence applied to security from its experience as the State technology centre most funded by the European Commission in the thematic of Secure Societies of H2020. The Centre is therefore strongly positioned thanks to its solid track record in applied research developed in collaboration with the most advanced European industry and national and European law enforcement agencies.
The expert explained how Vicomtech applies Artificial Intelligence to the development of security technologies based on three pillars:
Intelligent video analytics from various sources, such as intelligent infrastructures, multimedia web content or databases and storage devices. The objective of this pillar is to develop Video Surveillance and Biometrics solutions in which technology is very useful to detect people, faces, objects, behaviours and events.
Speech and natural language technologies that are key to detecting identity theft, fraud detection, processing and classification of large volumes of information.
Digital security that facilitates the detection of anomalous behaviour and transactions associated with online criminal activities or the secure management of digital identities.