Vicomtech, 20 years creating value for the industry through the application of Artificial Intelligence
we develop our own complete Artificial Intelligence Ecosystem, which is made up of expert AI personnel, advanced centers with high computing capacity and software architecture, as well as a pool of collaborators to whom we transfer our technology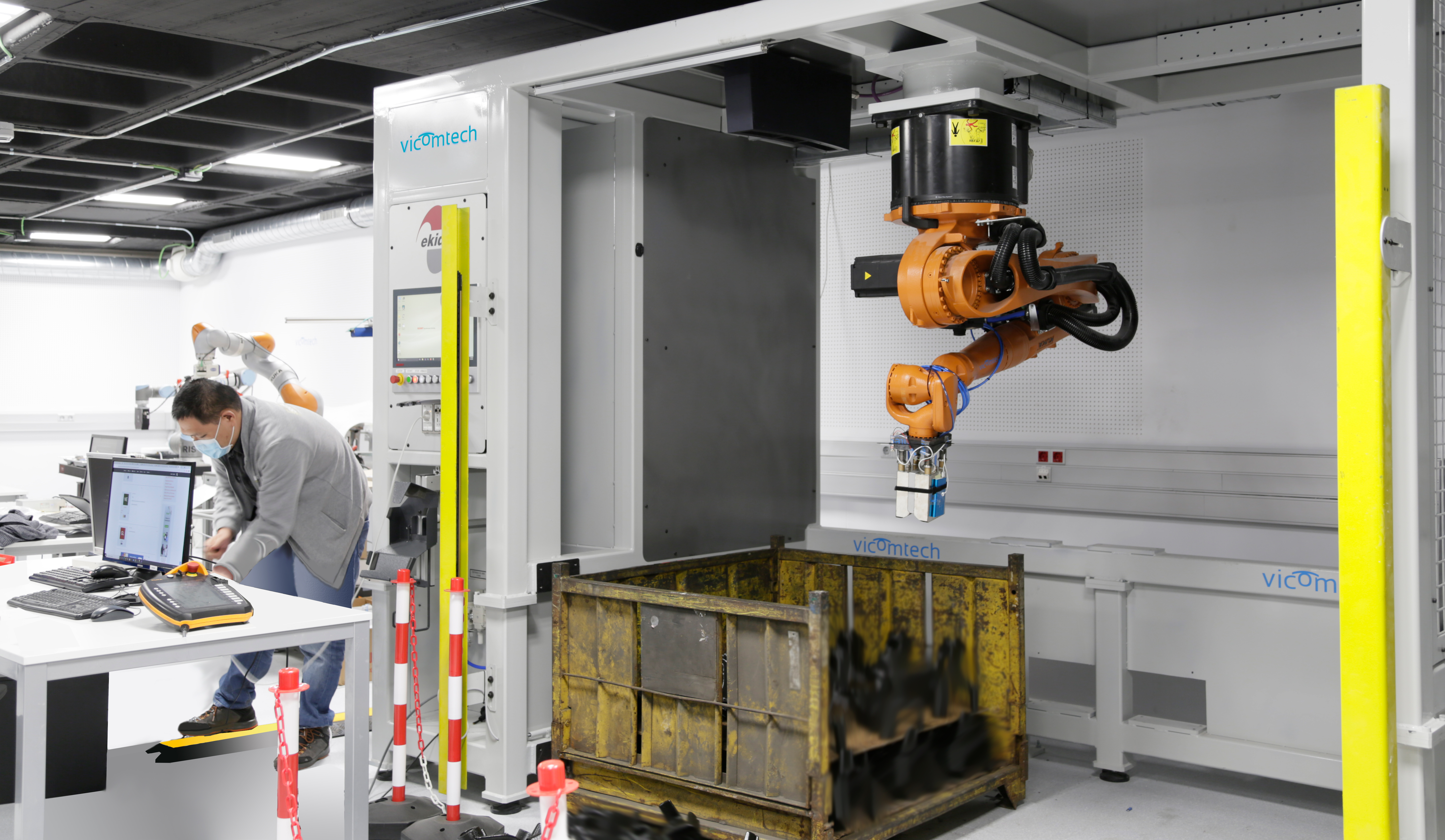 22.07.2022
At Vicomtech we transform the new technologies of digitization processes into operational realities that are applied in industrial plants and in the capital goods that our clients manufacture in different areas of work such as Intelligent Data Exploitation and Visual Analytics, Advanced Inspection and Measurement, Advanced Automation and Simulation and Interaction.
Two fundamental pillars are printed in our DNA: technological specialization and the application of our technology in real areas of operation. The balance between them has given rise to an advanced system that allows us to ensure the excellence of people as well as of our many large projects and high technological challenges. The results of these projects put directly applicable solutions at the service of Euskadi companies that represent a clear return on investment in the industrial sector.
A fundamental factor in Vicomtech is having a long history of research and development of our own technology, which gives us the capacity and flexibility to contribute to the process of creating agile and efficient solutions. These solutions seek to replace, complement, or enhance existing ones that do not achieve optimal performance for specific processes.
The technologies we develop are mainly based on Data Intelligence and Artificial Vision, which are related to others such as intelligent and flexible automation, advanced sensors, cloud/edge computing, cybersecurity, augmented reality, additive manufacturing, or advanced technologies. of language.
Many of these technologies are enhanced or optimized by algorithms based on Artificial Intelligence. To do this, we develop our own complete Artificial Intelligence Ecosystem, which is made up of expert AI personnel, advanced centers with high computing capacity and software architecture, as well as a pool of collaborators to whom we transfer our technology to carry out deployment, planning for subsequent maintenance and 24X7 technical assistance.
All this has been necessary to be able to implement Artificial Intelligence realities in operational environments. guaranteeing the security and resilience of the technological solutions implemented.
At Vicomtech we are committed to training researchers in cutting-edge technologies of Artificial Intelligence, Visual Computing & Interaction, with the future objective of transferring them to companies in the environment. In addition, when the projects require it, we promote and activate knowledge transfer processes to the personnel of the companies we work with.