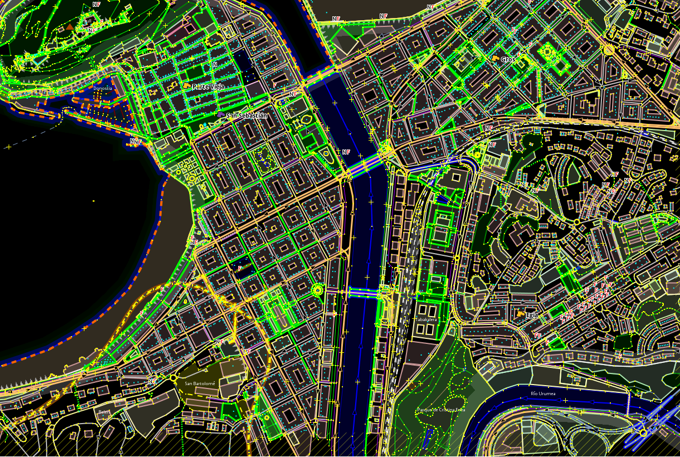 The challenges of the project lie in the research, design, development and assessment of a prototype of a leading technological platform for management, information and communication, which is robust, open, interdepartmental and highly scalable, and complies with all the international, European and domestic standards. It allows the Smart City concept to become a reality in any model of city and territory throughout the world. Specifically, it focuses on the development and roll-out of advanced services and applications in the field of transport, urban mobility and territorial planning.
Vicomtech's role in the project encompasses applied research into the capture, storage, processing and visualisation of GIS data, mainly from urban cartography, the tracking of mobile geolocation elements (Floating Car Data systems, fleet monitoring and monitoring of systems to assist with the exploitation of public transport) and the space-time analysis of mobility data in general from systems to be integrated into the platform. For the exploitation of the information, Vicomtech applies its advanced knowledge with regard to representation of the urban transport network, data mining and the inclusion of these analytics in Business Intelligence models.
Looking for support for your next project? Contact us, we are looking forward to helping you.